Probate Realtor® in Ada County & Canyon County, Idaho – Serving Boise, Meridian, Eagle, Garden City, Kuna, Nampa, Caldwell, Star and Middleton
---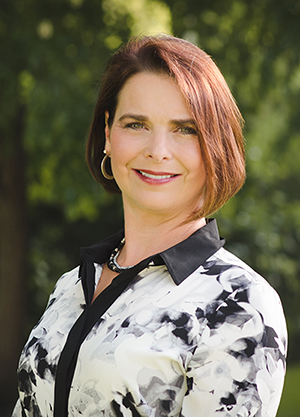 My name is Trina McDermott, and I am a Certified Probate Real Estate Specialist (CPRES) with 13 years of experience selling homes in the Boise and the surrounding Treasure Valley. I specialize in the area of probate and helping personal representatives, executors, trustees, and administrators with the sale of properties when it is time to liquidate the estate.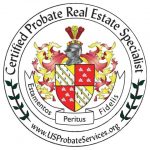 Learn Why Your Agent Should Have the CPRES Designation…
There are many details to attend to in a traditional real estate transaction. Add in the loss of a loved one, attorneys, the court, heirs, the accumulated belongings, deferred maintenance of the home, and the sale becomes even more complicated.
This is why you need a Realtor® on your side who knows the ins and outs of making it through the probate process, knows who to call for cleaning, repairs and the removal of contents, knows how to get the property ready to sell, and has all of the knowledge of the real estate market to get you top dollar in a timely manner. With my years of experience as a Realtor® and the added special knowledge that comes with the CPRES designation, I know I have what it takes to make this transaction as smooth as possible for you while getting the highest value we can from the property. Probate transactions can be delicate situations. Please rest assured that you will never feel pressured. We will move at a pace that you and your circumstances dictate.
It is never easy losing someone we hold dear and when faced with selling a home full of memories, the burden and honor of settling the estate can seem overwhelming. My ultimate goal as your Realtor® and Certified Probate Real Estate Specialist is to be a trusted resource and guide for selling your home and buffer for the stress involved with the property itself. It is my job to make the sale of your loved one's home as smooth as possible for all involved.
I am sure it is not by chance that you are on this website. Please accept my deepest and heart-felt condolences for your loss. You don't have to navigate the probate process on your own. Please contact me at your convenience if I can help you in any way.
Respectfully,

Trina McDermott
Trina Baum McDermott's Harmony Realty Team
Accel Realty Partners
1065 S. Allante Place, Boise ID 83709

---
Please contact me WITHOUT ANY OBLIGATION today by giving me some basic information via THIS FORM for a frank evaluation of your circumstances from someone who's been through what you are experiencing and can help you in a compassionate and professional manner.
For more info:
Thanks again for visiting my website and I hope to have the opportunity to earn your trust and your business.